Today, I was due to hold a workshop demonstrating the different ways to use the new Butterflies and Flowers layering masks (from the January to June mini catalogue)., but unfortunately this had to be postponed due to storm Eunice! I wanted to show several different mask techniques.
All the sets of masks available from Stampin' Up! are shown below and all of the techniques I was going to demonstrate (and will when I reschedule the event) can be used with any of the masks.
Product List
Sponge daubers…..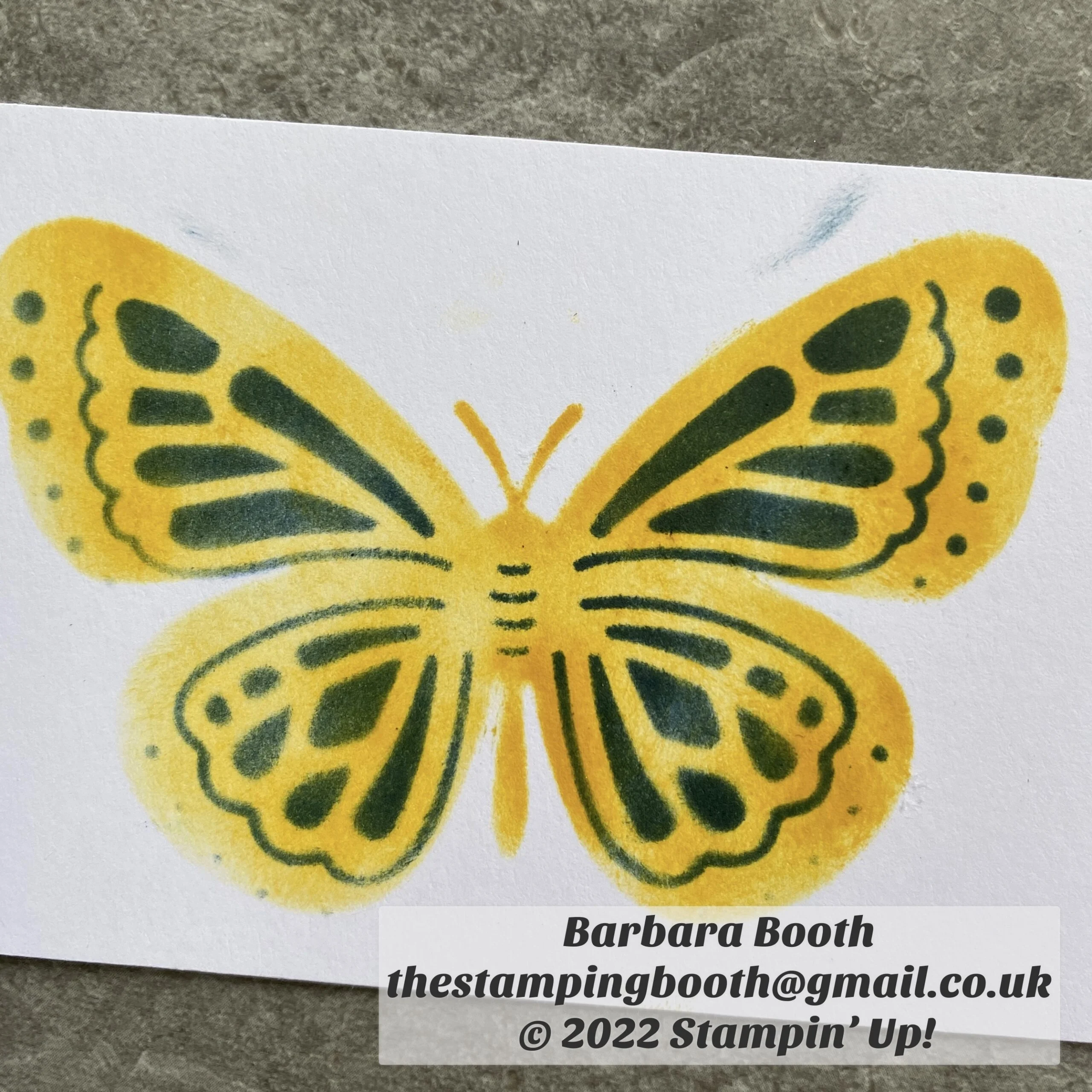 These were my first play with the masks. Its very much trial and error, working out colour combinations and which tools to use, but lots of fun!!
Blending brushes…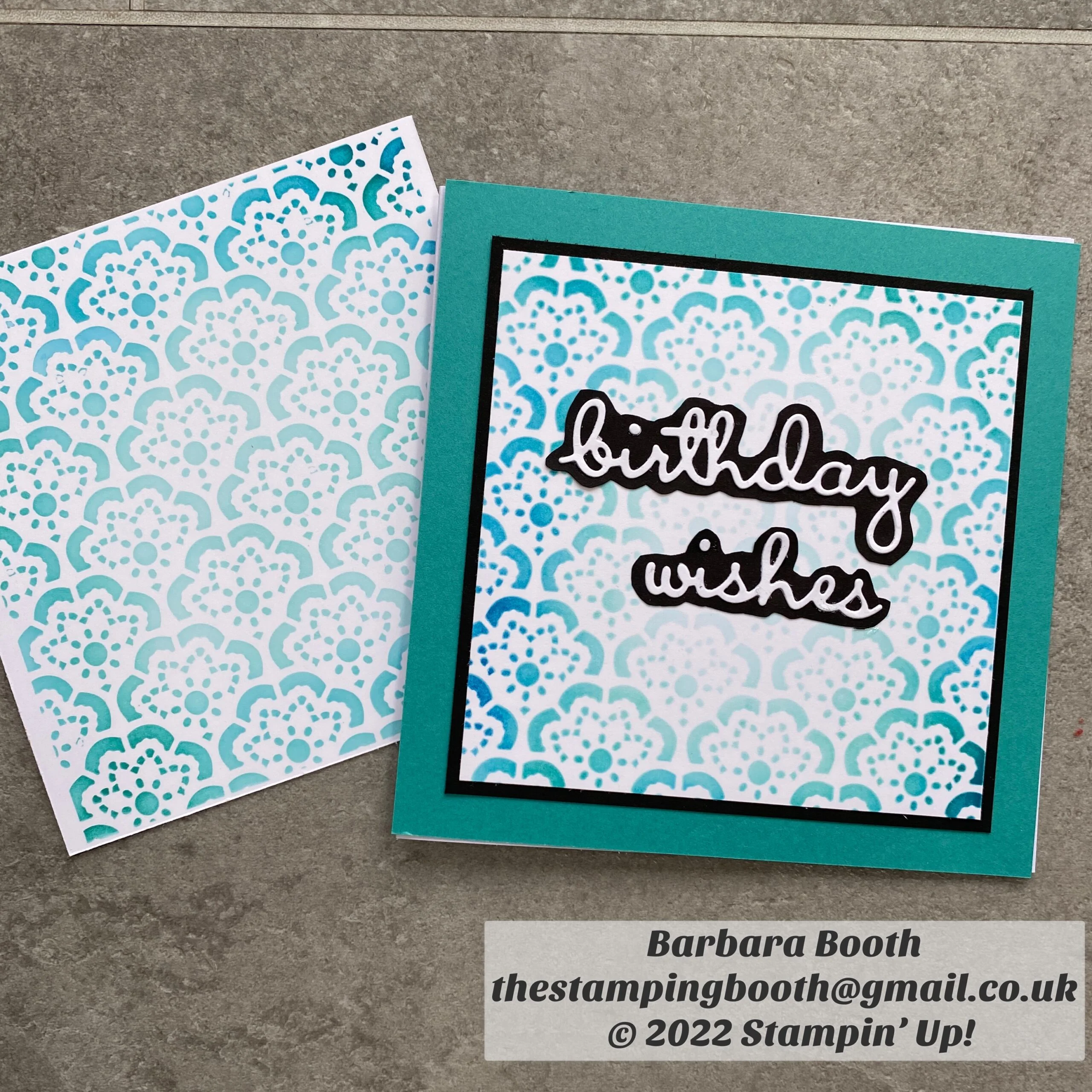 Simply using one, two or three coloured inks to make some stunning backgrounds, and then embellish as needed.
Die cutting machine…..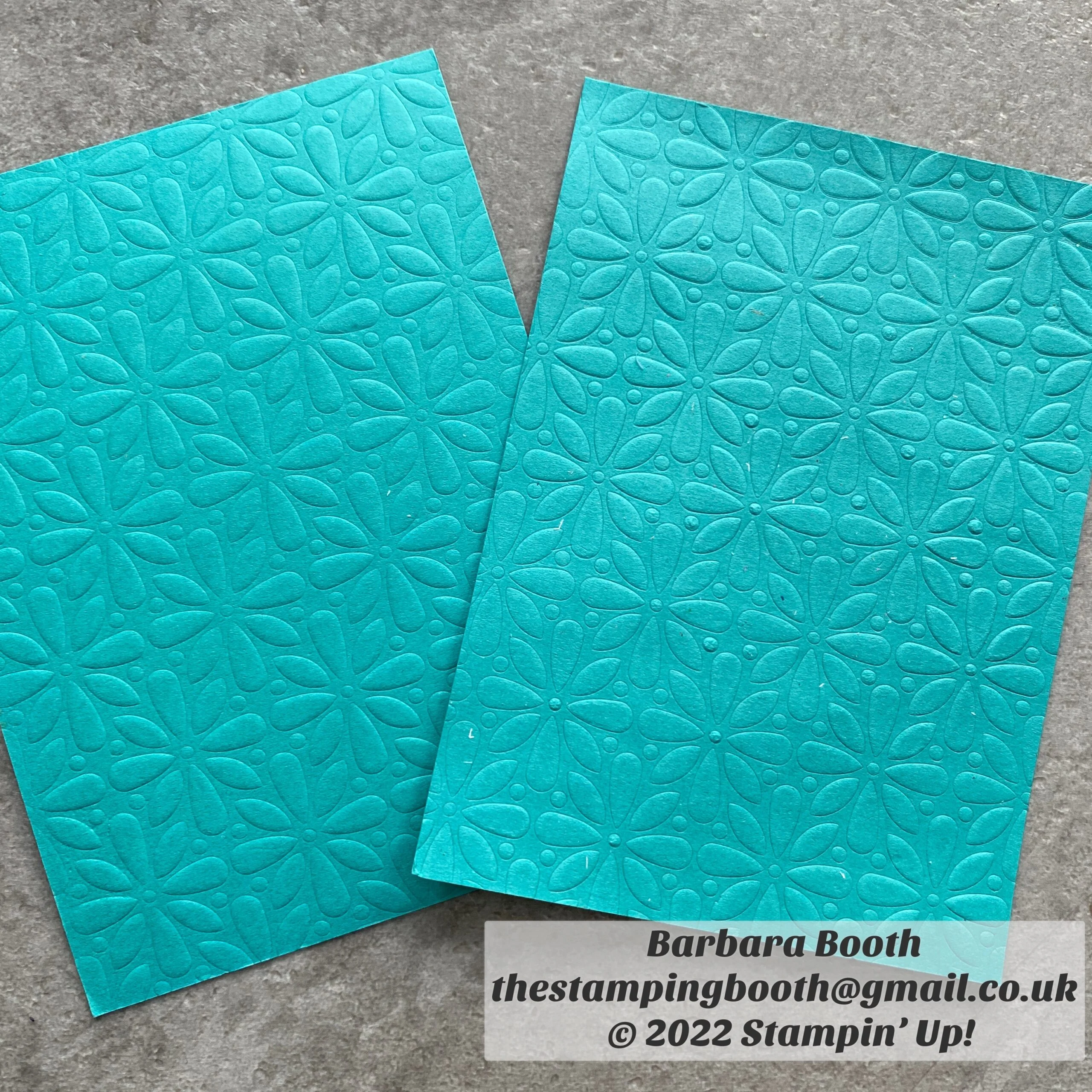 Heat embossing……..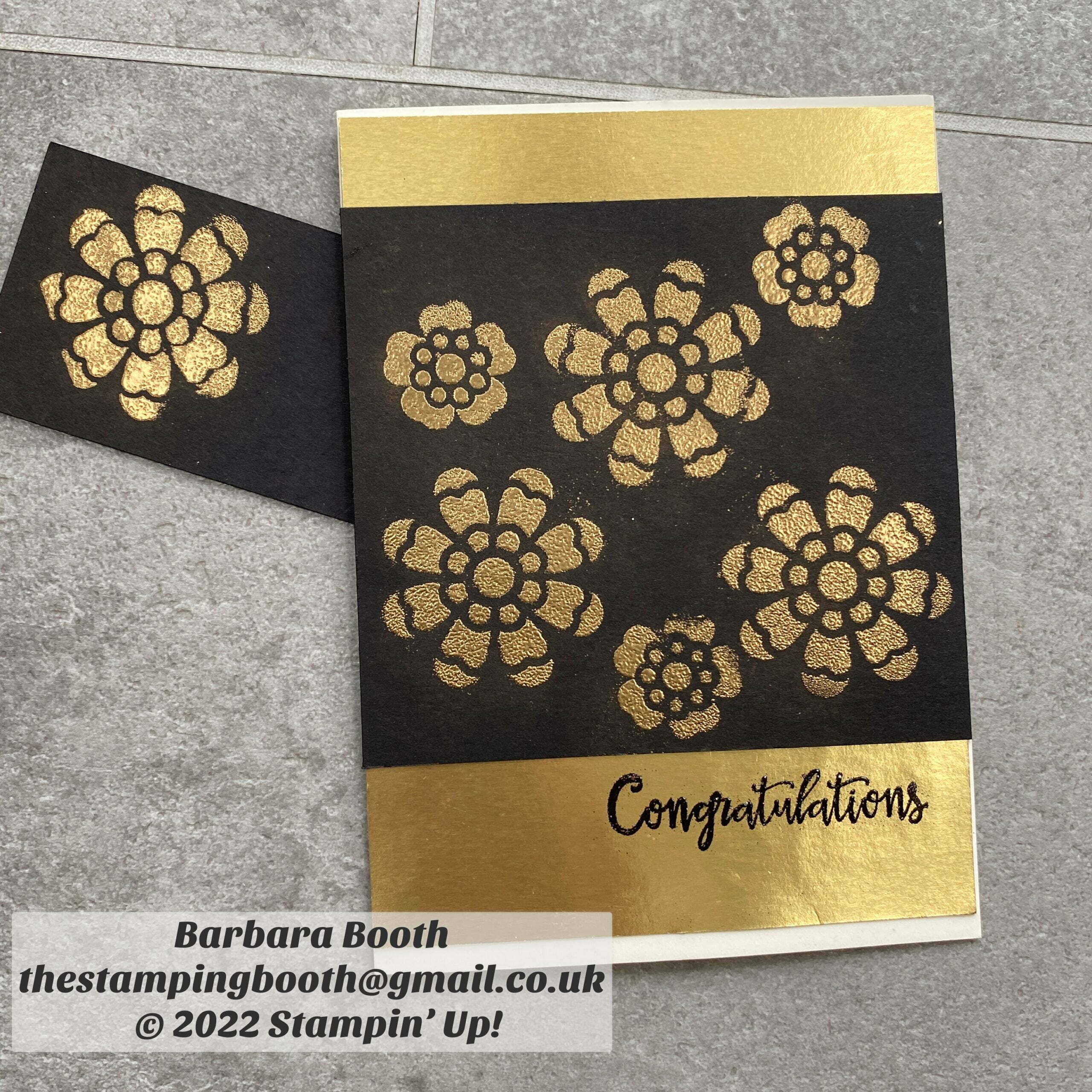 Embossing paste and re inkers……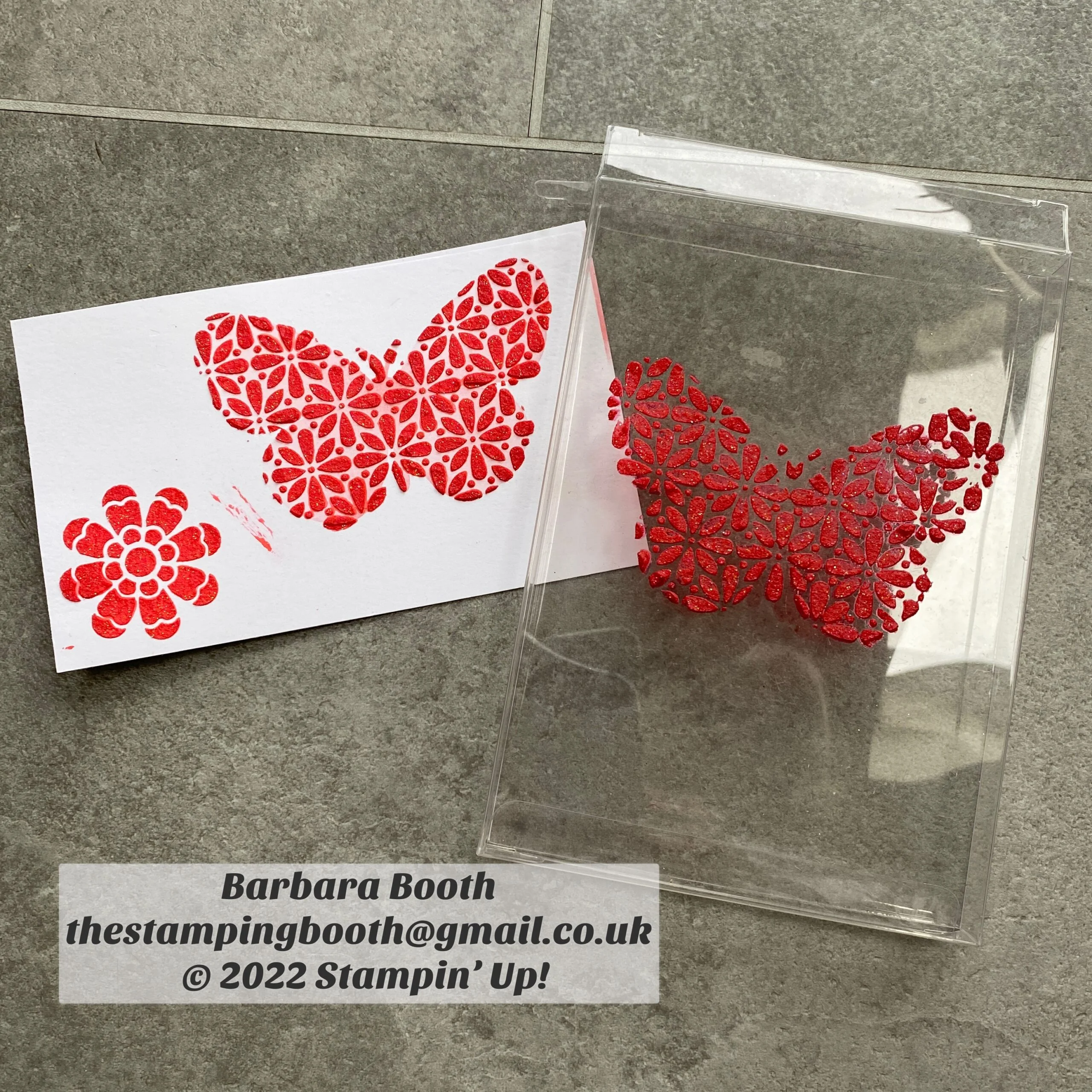 Rubbing alcohol, shimmer paste and a spritzer…..
I pulled out my old retired Shimmer Paint for this. After fastening the mask down I sprayed a mix of alcohol and shimmer paint onto Night of Navy card. Love the effect I got!
Then after lots of playing, this is my favourite!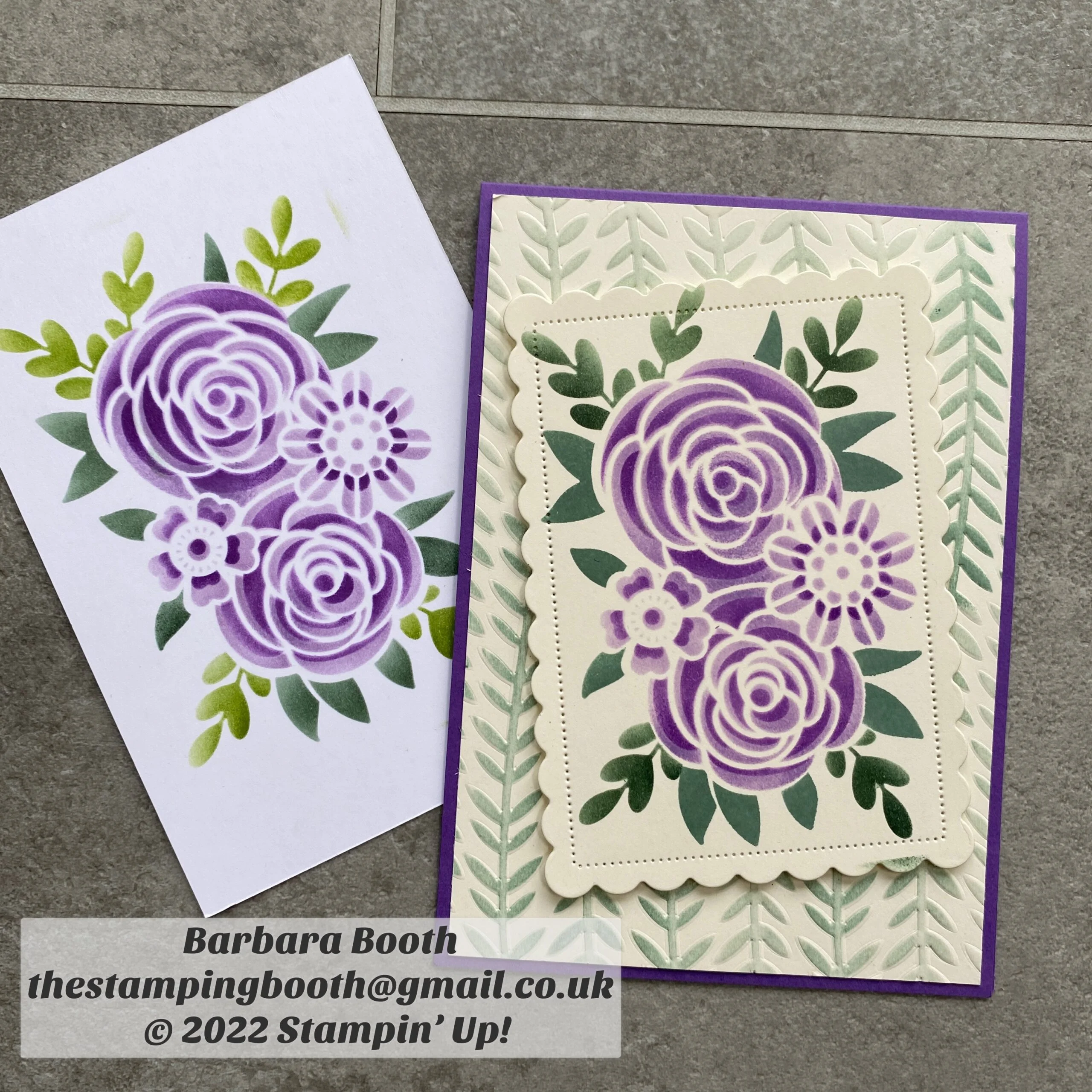 The 'leaves' mask was put through the embossing folder and leaving the mask in place I used a sponge dauber to carefully put ink onto the raised leaves. TIP; hold the mask carefully and dab the sponge dauber onto the leaves going along each tendril one at a time – they bend quite easily.
The masks are cleverly designed so that the leaves that are on a separate mask fit perfectly around the flowers. I used Soft Succulent and Evening Evergreen for my leaves giving a subtle difference.
Product List
Hope you've enjoyed this brief glimpse at what can be done with masks. If you would like to find out more then don't hesitate to get in touch.