For the very first time, I've decided to join in the Tech 4 Stampers Academy bloghop. The theme this month is Pretty in Pink and there are so many pretty pinks to choose from from Stampin' Up! The Sweet Ice Cream stamps and punch I thought were perfect for this, especially with the better weather approaching.
After much deliberation and playing with lots of shades from my collection, I plumped for using the soon to be retired Magenta Madness ink and card stock. Unfortunately, since I made my card, the Magenta Madness ink has sold out, but this technique would work with any bright shade of pink…..Polished Pink, Melon Mambo etc.
I wanted to make a birthday card for an Ice Cream loving friend, so opted for the Sweet Ice Cream stamps and punch.
I began by tearing a sheet of copier paper carefully in a zigzag motion to give a ragged edge to the paper. Starting at the top of a piece of basic white cardstock, I placed the jagged edge on the card and using a blending brush covered the visible card with Magenta Madness ink. I kept moving the card down and in different angles and used the other piece torn from the paper and turned them over to give different waves until all of the card was covered.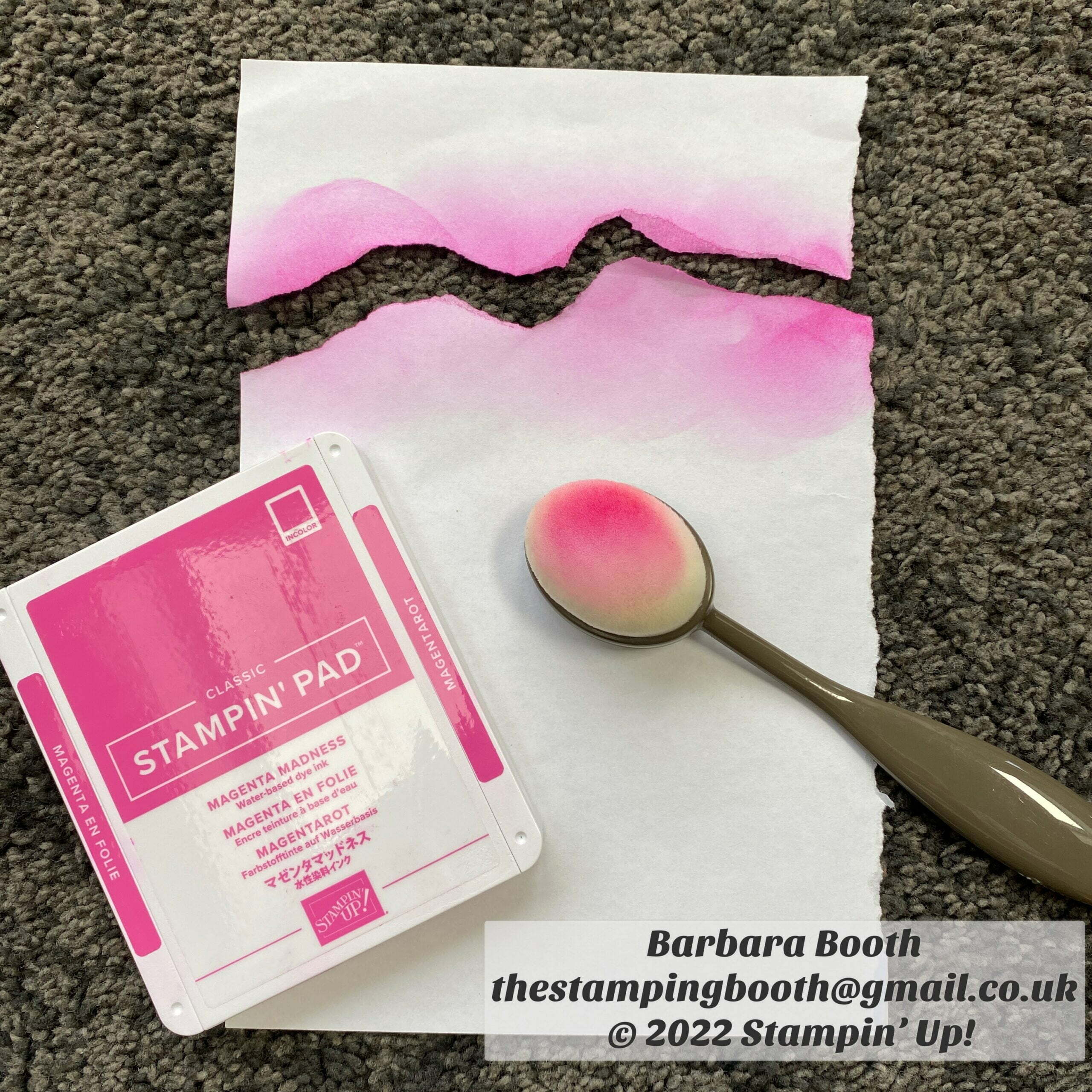 I stamped the cone for the Ice Cream in Crumb Cake ink and punched it out with the co ordinating punch. The Ice creams again are in Magenta Madness, but you may notice that the colour looks a little different. This is because I used Wink of Stella on them after I had punched them out and this softens the colour but gives a lovely glimmer to the Ice Cream.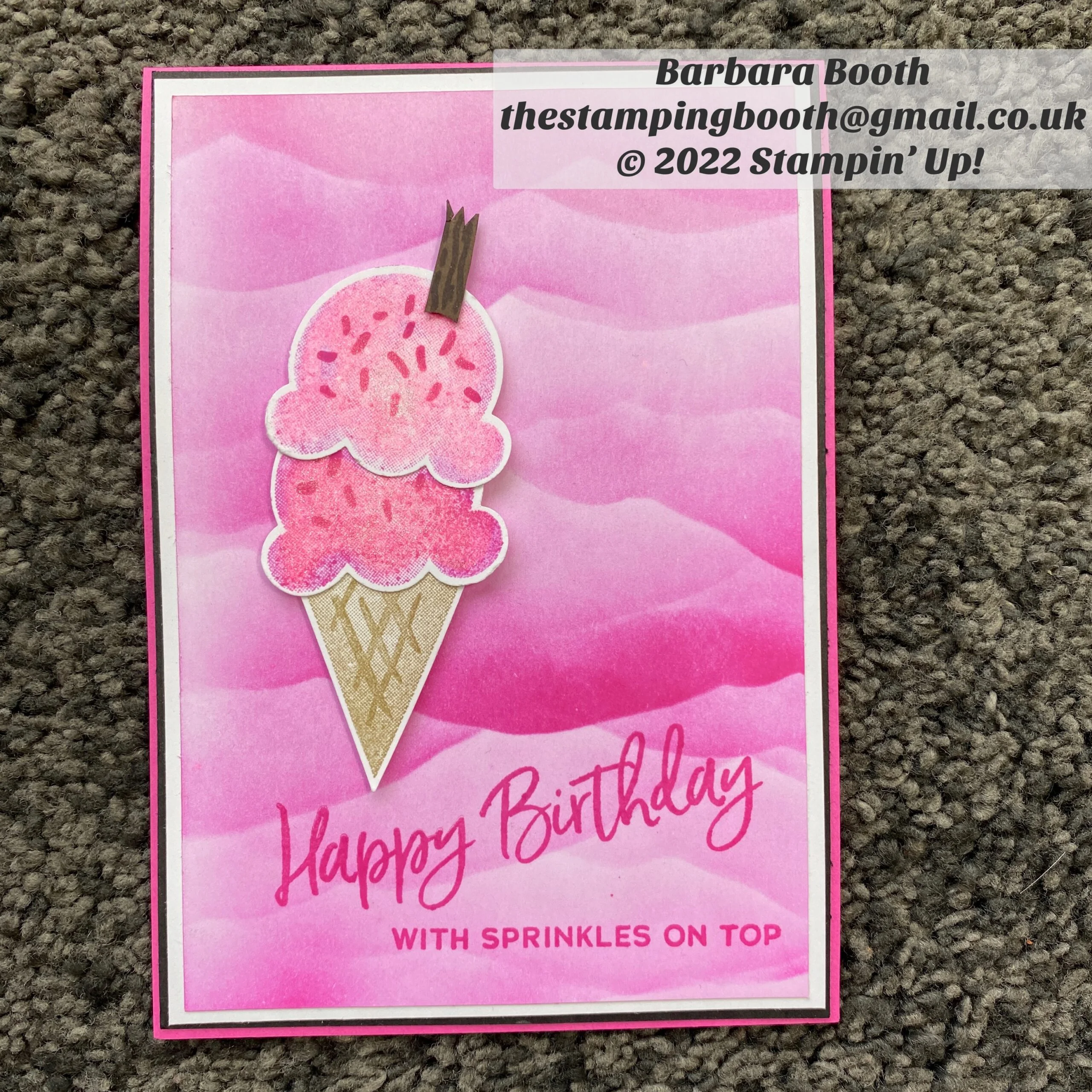 The sentiment too is in Magenta Madness, and then the card was layered onto some basic white and black card, and finally adhered to the Magenta Madness card base.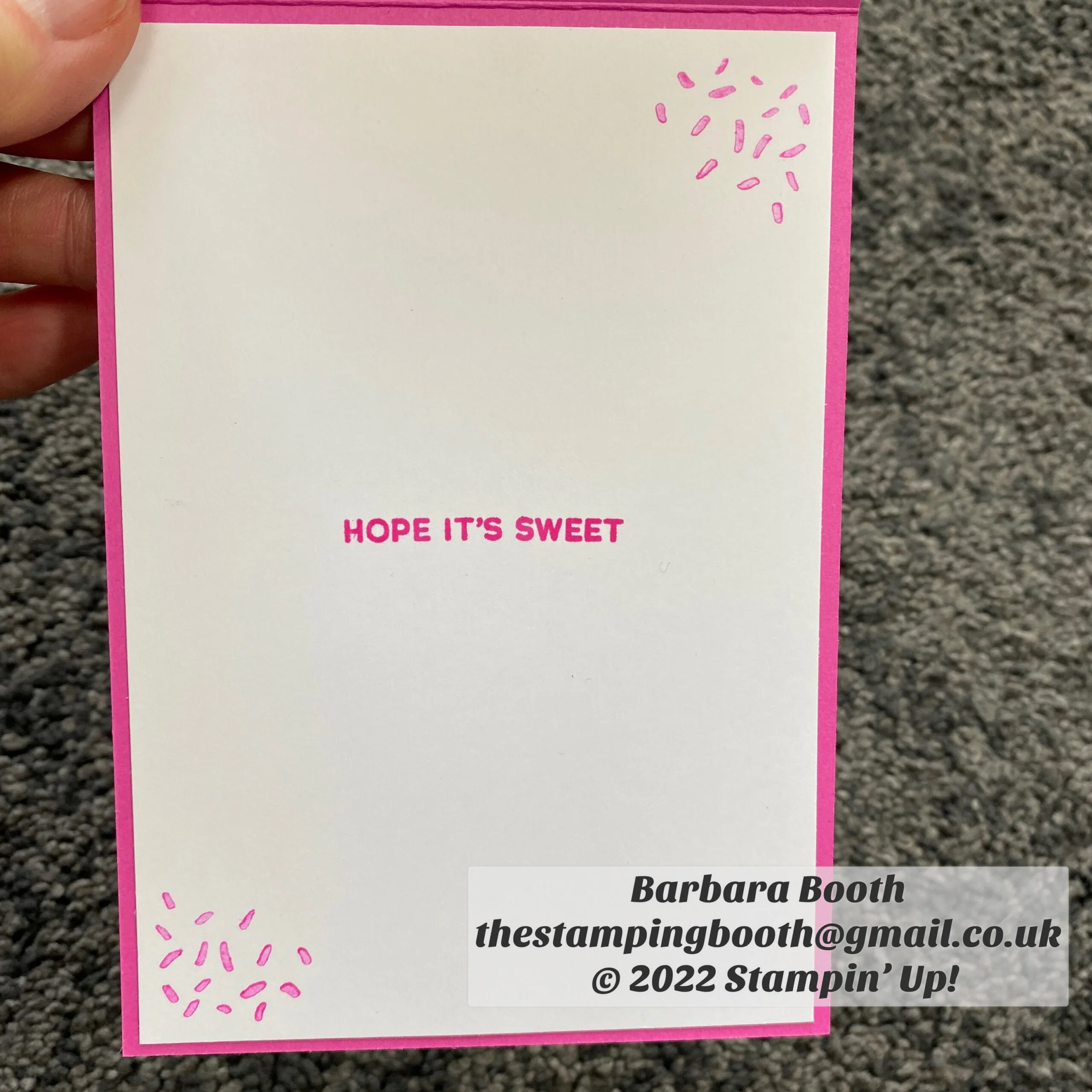 This Photopolymer stamp set is currently in the sale, and also features Ice Lolly stamps. Want to find out more, then click here.
I hope my friend loves it…..I might take her an Ice Cream around with her birthday card…that would be fun!
You can find a list of all products used below.
Product List
If you would like to see more of my blogs then click here
I hope you've enjoyed looking at what I've made and that you will hop on the links below to see what others have made too.