Each month a lovely group of talented Stampin'Up! take part in a themed bloghop….its a great way to share our creativity with lots of people and hope you will follow the 'hop' by clicking on the links below. Some months I join in, but not always…..depending on other committments.
The theme for this months Bloghop is Love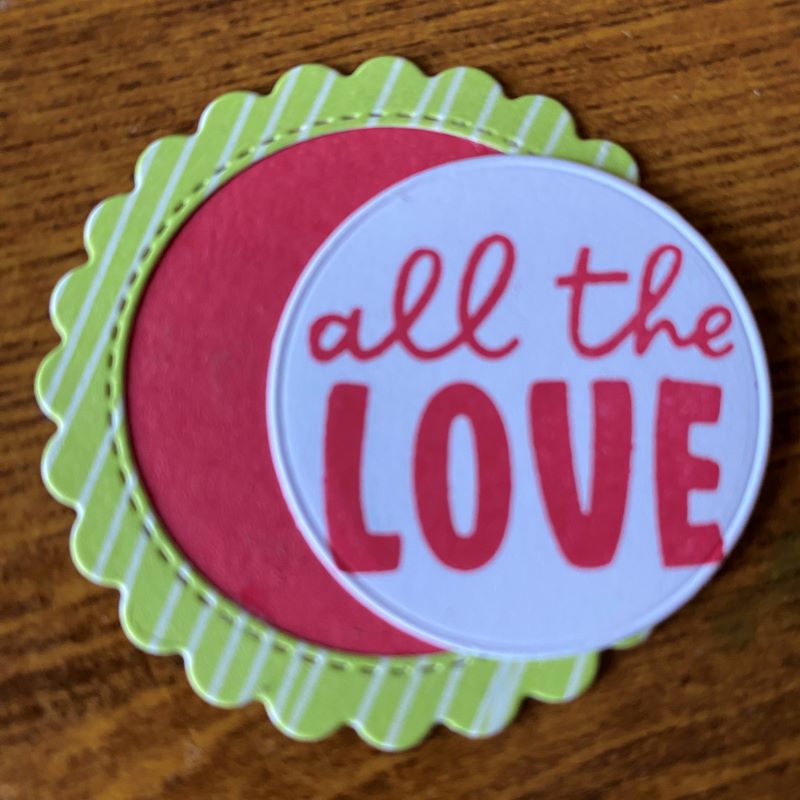 I used the sentiment from Best Butterflies stamps and dies from the Give it a Whirl set for my card, and the colour palette of Sweet Sorbet and Parakeet Party. There is a full list of products that I used at the bottom of this post.
My card is inspired by my lovely friend, who is always bright and colourful and loves her 'bling'.
The central panel is die cut using one of the Basic Border dies on a 5 1/2cm panel of designer series paper (DSP), from the Butterfly Kisses paper selection.
The back layer is using DSP from The Tea Boutique and the gorgeous Sweet Sorbet colour which I also used for the stamping on the front, inside and on the back panel.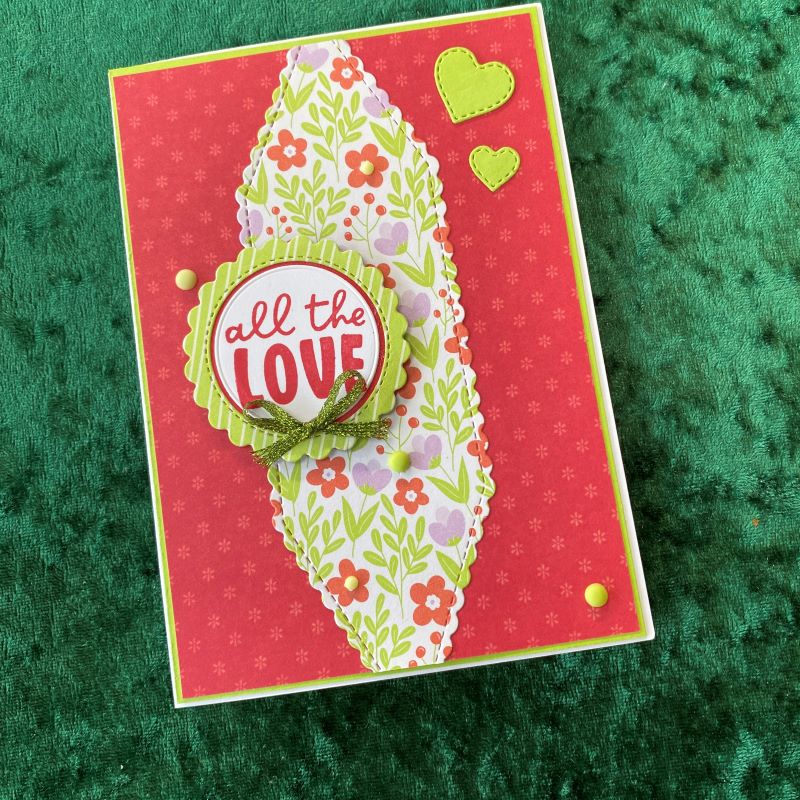 I also added a panel of DSP to the inside of the card, but before adhering in place, I die cut 2 hearts from the edge of the panel, and then die cut a large heart in Sweet Sorbet and a smaller heart in Fresh Freesia and once the panel was stuck in place, I inlaid these hearts into the pre-cut 'gaps'.
I die cut more hearts to embellish the front of the envelope, and then stamped on the back of the card with one of Stampin' Up!s copyright stamped images. 'Made with Love' was very apt!!¬
I do love this years In colors and in particular, the lovely vivid Parakeet Party green and Sweet Sorbet. I used some of the Parakeet Party Metallic woven ribbon to embellish with a bow. I also added some Incolor Matte dots,
I do hope you enjoyed looking at my creation and it would be great if you could leave a comment – I love to read them! Don't forget to support other demo's by hopping over to their blogs using the links below;
Love the products that you've seen me use? You can order from me here or alternatively by clicking on any of the products that I've used that are listed below.
Product List