I made this card for my Granddaughter's birthday using the gorgeous Awesome Otters stamp set. This is one of the items you can get for FREE with a £45 order! Yes, FREE!!
Once again Sale-a-bration has started, this time running from January 4th until February 28th. During this period, any purchase from current catalogues (annual, Jan to June mini or purchases for online exclusives ie kits) that exceed £45, entitles you to choose from a selection of products from the Sale-a-bration catalogue. Spend multiples of £45 and get 2 free items or a higher value item (catalogue price excluding shipping and handling).
Anyway, back to my Granddaughters birthday card. She particularly loves Sloths, but as I don't have a sloth stamp, I figured a cuddly otter would make her just as happy…hope I'm right! This set is soo cute! Three different otters and sentiments that are actually pretty usable. I think so many sentiments are too Americanized and not what we use in the UK. (I wonder if the Americans actually do use them on their cards?)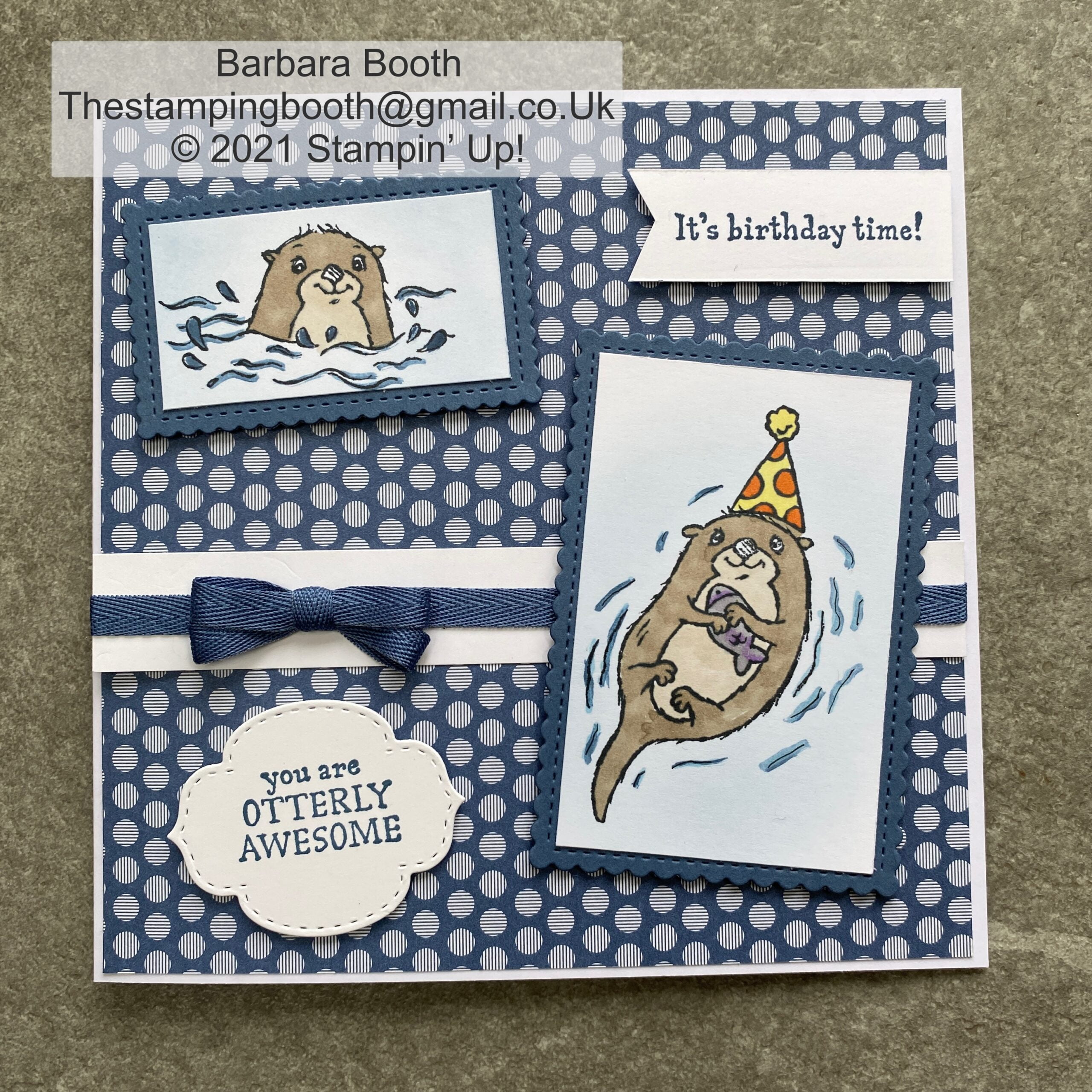 I used Stampin blends to colour the otters and used blending brushes to soften the water around them. The background paper is retired incolor papers although the colour (Misty Moonlight) is still current until June this year.
On the inside I used sentiments from 'A Grand Kid' stamp set and just had to pop another otter in their!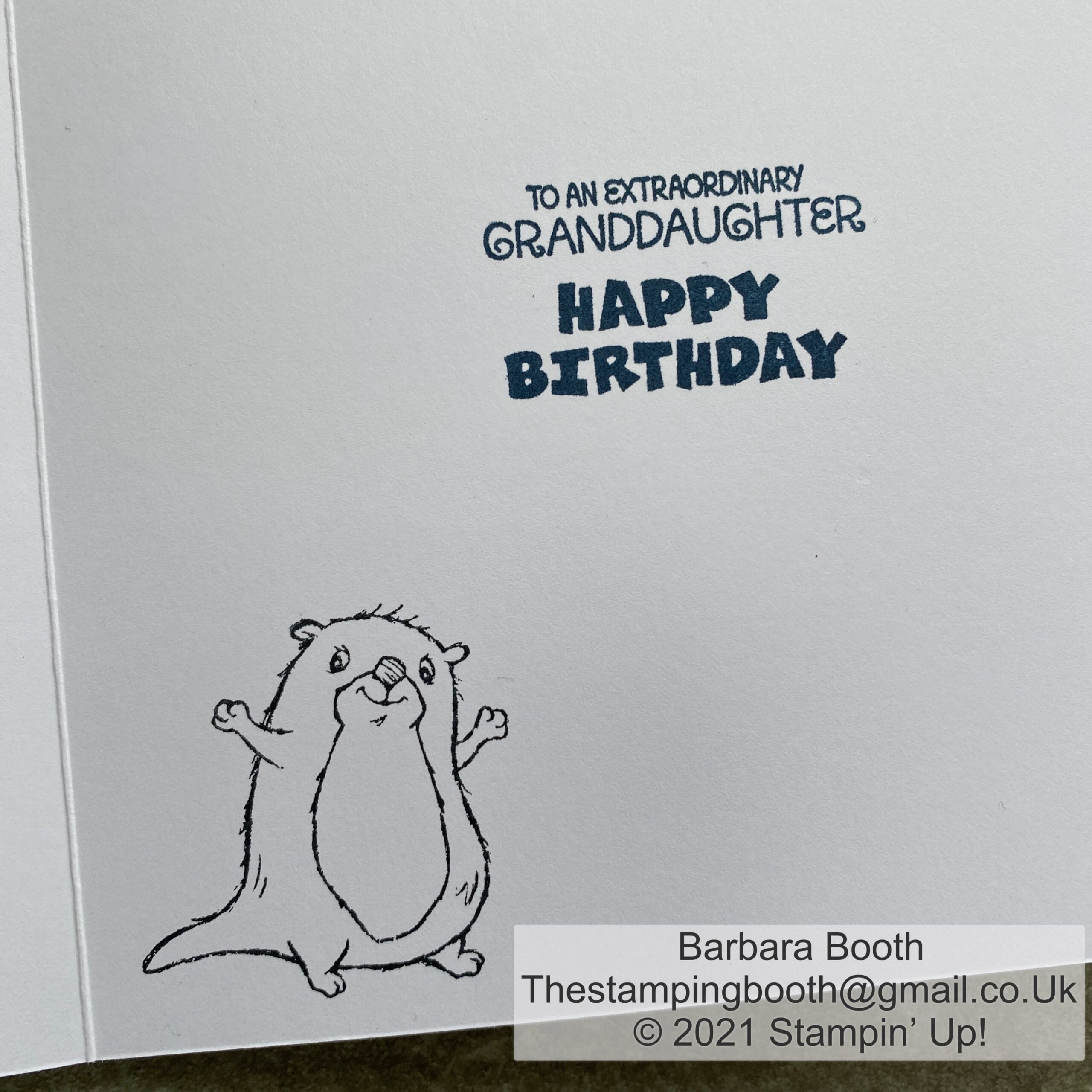 So, don't forget if you love this Awesome Otter, you can get it for FREE with an order of £45 or more. So you too can make an Awesome Otters birthday card!! To find out more email me at [email protected].
Product List
If you don't have the latest January to June Mini catalogue or Sale-a-bration catalogue and live in the UK, again drop me an email and I will get one to you [email protected]. Alternately, you can see everything in my online shop here
Anyone else have birthdays straight after Christmas? I now have son-in-laws card to make and post!!